18 Aug

A $654,850 Award For Katech Engineering

Enginuity Power Systems is pleased to announce that its Katech Engineering subsidiary has been selected to lead a $785,000 project by the Propane Education & Research Council (PERC), to develop, design and test direct Liquid Propane Gas (LPG) injection fuel systems for medium-duty commercial trucks and a multitude of potential light-duty applications.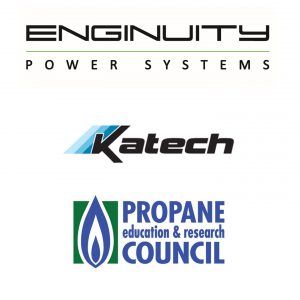 According to Enginuity's Executive Vice-President of Operations Vince Meyers, "This opportunity will open a very large new market to Enginuity's Katech subsidiary and will also enable us to accelerate Enginuity's E|ONE mCHP commercialization program."
Katech will contribute 20% of the value of the contract and will receive a net amount of $654,850.  This LPG injection system will also directly contribute to the accelerated commercialization of Enginuity's propane-based mCHP products, including its upcoming E|ONE product.  This 6,600-cc engine platform can produce 250 kW of electricity in a standby electric generation configuration, and the direct fuel injection technology will be applicable in the 5 kW – 250 kW range.
This new technology will enable Katech to target the 180,000 medium-duty engine vehicle market, a $1.4 – 1.8 billion market.  Specifically, the new option will provide medium-duty fleets with a far more cost-efficient alternative to traditional "diesel-to-LPG" engine conversions.  This 250-kW system will also be ideal for the agricultural greenhouse mCHP market, as well as countless small commercial & industrial mCHP and standby generation applications.
Enginuity is also pleased to deepen its partnership with PERC, where both parties work to bring about clean, cost-efficient solutions to American consumers and businesses.